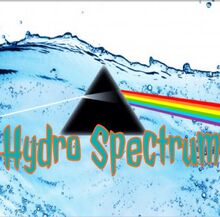 Hydro Spectrum was a merged clan between Team Arcane Shards and Determination which formed on February 25, 2015.
Members list
Edit
ToaZuka (Leader)
Boiler (Co-Leader)
Loaf (Co-Leader)
Rapidkrave (Co-Leader)
Rulue (Moderator)
Agility (Moderator)
Carbonator/Armadus
Chemical/SoEpic
Drazzey
MaxLogic
SarahCS
Shadow
Shmee150
XRV
War History
Edit
VS Night Raid (5-3 to Hydro Spectrum)
VS Insane Drifters (5-3 to Insane Drifters)
VS Corrupt Masters (5-0 to Hydro Spectrum)
Ad blocker interference detected!
Wikia is a free-to-use site that makes money from advertising. We have a modified experience for viewers using ad blockers

Wikia is not accessible if you've made further modifications. Remove the custom ad blocker rule(s) and the page will load as expected.