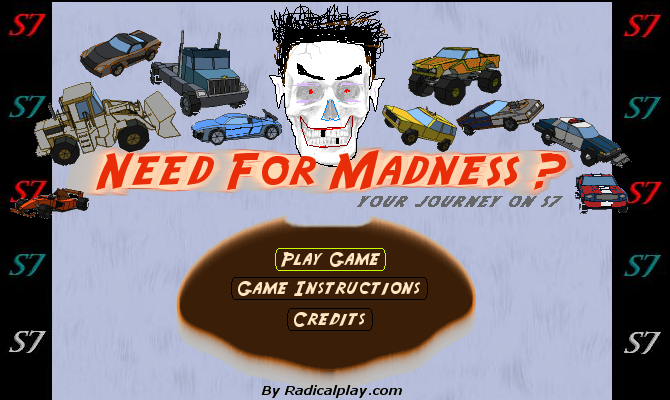 Need For Madness S7 is a custom Need For Madness 2 modification created by Shachar Berenson. He is very efficient at hacking Need For Madness, as seen by his popularity in many groups and categories.
This version consists of having custom tracks and re-coloured cars, except Turbo Shark and Thunder Storm, which are new cars that have never been seen so far.
The game was offically released on January 12, 2012.
Popularity
Edit
Due to the game design, the game greatly impressed the Need For Madness community, and is the main reason that Shachar has a fairly high amount of subscribers. 
Ad blocker interference detected!
Wikia is a free-to-use site that makes money from advertising. We have a modified experience for viewers using ad blockers

Wikia is not accessible if you've made further modifications. Remove the custom ad blocker rule(s) and the page will load as expected.