Need For Madness Updates & Development Alert
January 22nd, 2015: More soundtrack modules are now available to play and use for custom stages. .xm files and .s3m files are now supported along with the classic .mod files. An antialiasing option has also been included, which can be toggled on/off with a checkbox. The interface graphics has also been revamped slightly with a new logo and background images.
Need For Madness Multiplayer has also been Greenlit on Steam, and was released on February 26th 2015. It has since been taken down.
Welcome to the Need For Madness Wiki!
This wiki is dedicated into sharing your knowledge about the various things about the famous games in the Need For Madness Series, such as cars, stages, games, and more. We now have 289 articles in our wiki and 23,853 contributions have been made. Thanks for all your contributions!
Happy Editing! Also write a Challange in the Challenges page if you want to, or an image in the Gallery
Fun Facts
News
Recently...
Staff
These people are the main editors here. If you have any questions, feel free to ask them. They are colored Green.
Insano's Weekly Challenge
Each week, Coach Insano will give you a challenge and see if you can beat it in the required NFM game!!

Challenge Name: Cooler Than a Cucumber
Challenge:My challenge for you this week is to win Stage 10 Confusion in an Illusion by racing with Wow Caninaro in less than 3 tries. You will probably rage but the in the end, you'll probably get it. Difficulty: 8/10 to about 10/10, depending on how well you know how to drive Wow Caninaro and how well you know the map and it's shortcuts.
Challenge #2 Name: Do Look After it:
Challenge: Win a race with Formula 7 on The Mad Party and take no damage at all.
Difficulty: 6/10 to about 9/10 (can be ragequitting)
Creator: Mike458
Good luck!
Videos

Spam Alert System
Our spam Alert system is currently detecting no spam on this wiki and that means it is pretty clean right now. If you do not know about our spam alert system, please visit the blog that explains about it so you can understand better. http://needformadness.wikia.com/wiki/User_blog:The-buster-ZX/New_warning_alert_box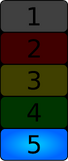 Car maker and Stage maker

Car Making and Stage Making is fun but if you don't know how to do it, you will need some help to get you started. You can read tutorials about them so you can learn. Learn how to make your first
Need for Madness
car, get additional helpful car making & publishing information and a detailed instruction on how to use the Stage Maker!



You can post your ideas at:
Know something that we don't? Post your new info here:
Don't know where to start?
Featured user of the month
The featured user of the month is Androgeos Exeunt due to fully remodeling the Custom Cars page since it was very out of order. Congratulations :D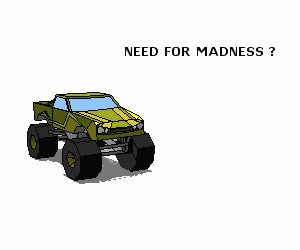 Monthly Poll
What is your favorite part of NFMM?





Featured Article
M A S H E E N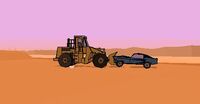 M A S H E E N is the strongest but slowest car of NFM2. M A S H E E N is the death on any stage; able to waste ANY car (except other M A S H E E N's) very easily. It can even waste the strongest cars in 1-3 hits! The drawback of its power is in it's very poor stunts, acceleration, and speed. M A S H E E N is more of a Camping vehicle than an actual Waster. It is therefore considered a Rank 4 Waster (see Car Types), and has the most strategic Wasting AI, and sometimes makes Wasting stages "Broken".
Read more about this Article here!
Latest activity