This article or section is in need of additional or higher-quality images.

If you have a good image for this article,
please upload it at Special:Upload!

Sauron is the soundtrack for Need For Madness 2. It appears in the
tenth stage of the game, Ghosts and Magic.
Development
Edit
It was downloaded from ModArchieve.com and remixed by Omar Waly. In the downloadable version, it is available for viewing, though the files are in .MOD format.
Lyrics and Emotion
Edit
Lyrics are present in this stage, though only at the end, singing "Ghost, Ghosts and Magic" repeatedly, and at the far end sings "It's Magic" in a spooky sound. The stage's emotion causes the player to feel slightly creepy. It utilizes the use of chamber music.
The beat increases near the end, in order to urge the player to get to the finish. There is also a key change in the song, from F to B minor.
Soundtrack
Edit
A soundtrack of the song can be found here: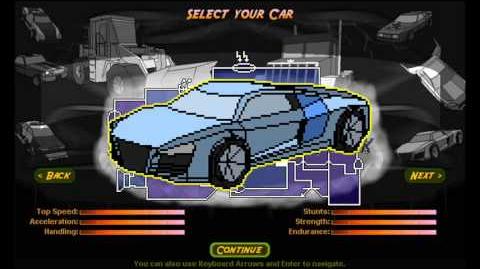 The original song can be downloaded here.
The song is named after the main antagonist of Lord of the Rings.
Ad blocker interference detected!
Wikia is a free-to-use site that makes money from advertising. We have a modified experience for viewers using ad blockers

Wikia is not accessible if you've made further modifications. Remove the custom ad blocker rule(s) and the page will load as expected.