This page contains custom content created by a Need For Madness user. This is not official content of the game,it is fan made.

This clan Leader The-Buster-ZX has confirmed and verified that this is an official NFMM clan.
Team agents is a brand new clan that was created by the buster ZX on December 1st as a successor for the Need For Madness Epic Warriors team. The clan is preparing for battles and is currently still being created. A forum and wiki has been created for the team,so it would be easy to chat and talk.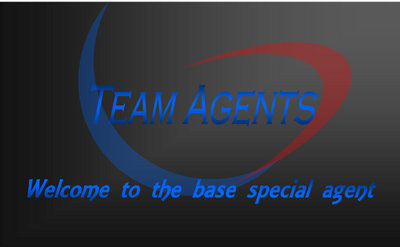 Team members
Edit
The clan will contain half of the members that was in the epic warriors clan and will get rid of the members who didn't really help out that much. It's still be decided which members should be added to the team. the results are TBA.
Vice leaders
Edit
Brand new vice leaders will be elected to join our team and will be selected this upcoming june. There is one vice leader as of right now.
Wolf_King (< you sure? He is the leader of another clan, called Battalion a.k.a. TMK)
Clan battles
Edit
Due to most of the members on the epic warriors team being late to clan wars,we decided to delay clan battle dates.
A forum has recently been created to help keep track of everything we do.
Ad blocker interference detected!
Wikia is a free-to-use site that makes money from advertising. We have a modified experience for viewers using ad blockers

Wikia is not accessible if you've made further modifications. Remove the custom ad blocker rule(s) and the page will load as expected.