Uprising is the soundtrack for Need For Madness 2. It appears in the seventh stage,
The Garden Of The King.
Development
Edit
It was downloaded from ModArchieve.com and remixed by Omar Waly. In the downloadable version, it is available for listening, though the files are in .MOD format.
Lyrics and Emotion
Edit
The only lyrics that appear are the words "Power" repeatedly sang. The emotion, however, gives a "Rebellious" feeling, giving the player a want to claim justice/start a rebellion. This song is also fitting outside of Need For Madness, as it can raise the listener's spirits.
Soundtrack
Edit
A soundtrack of the song can be found here: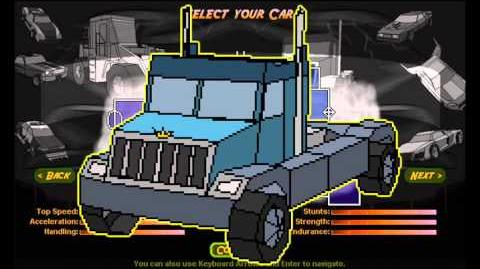 Ad blocker interference detected!
Wikia is a free-to-use site that makes money from advertising. We have a modified experience for viewers using ad blockers

Wikia is not accessible if you've made further modifications. Remove the custom ad blocker rule(s) and the page will load as expected.