THIS IS A TUTORIAL THAT WILL TEACH ANYONE WHO DOESN'T KNOW HOW TO MAKE TRACKS THAT SUITS THEIR NEEDS
0 = Tornado Shark model (does not move or interact)
* 1 = Formula 7 model (does not move or interact)

* 2 = Wow Caninaro model (does not move or interact)

* 3 = La Vite Crab model (does not move or interact)

* 4 = Nimi model (does not move or interact)

* 5 = Max Revenge model (does not move or interact)

* 6 = Lead Oxide model (does not move or interact)

* 7 = EL KING model (does not move or interact)

* 8 = Radical One model (does not move or interact)

* 9 = Dr Monstaa model (does not move or interact)

* 10 = Long, paved track (regular)

* 11 = Railings

* 12 = Long, paved track at an angle to the right

* 13 = Long, paved track at an angle to the left

* 14 = Paved turn (right turn at 0 degrees)

* 15 = Long, sand track

* 16 = Long, bumpy grass track

* 17 = Sand turn (right turn at 0 degrees)

* 18 = Long, dusty paved track

* 19 = Dusty paved track with a right curve

* 20 = Long, track going from sand to paved

* 21 = Medium length track going from dirt to paved

* 22 = Short, track going from paved to dusty paved

* 23 = Paved track end

* 24 = Sand track end

* 25 = Paved track segment

* 26 = Standard Concrete Ramp

* 27 = Wall-sided Ramp

* 28 = Low Wide Ramp - dual-sided

* 29 = Split Ramp

* 30 = Low Wide Ramp

* 31 = Giant Ramp

* 32 = Small Paved Ramp

* 33 = Speedbump

* 34 = Large Sand Ramp

* 35 = Small Sand Ramp

* 36 = Quarterpipe

* 37 = Spikes

* 38 = Frame/Hurdle (single)

* 39 = Fake track border segment (AKA fake wall)

* 40 = Blue Checkpoint

* 41 = Fixing Hoop

* 42 = Purple Checkpoint

These are the set IDs for the pieces. NOTE: THIS TUTORIAL WILL BE UPDATED. *Simple tracks have pieces like sets 10(a road), 14(a right turn), 40 or 42 (checkpoints), and maybe even a few ramps.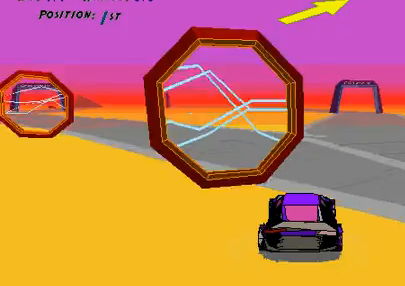 Ad blocker interference detected!
Wikia is a free-to-use site that makes money from advertising. We have a modified experience for viewers using ad blockers

Wikia is not accessible if you've made further modifications. Remove the custom ad blocker rule(s) and the page will load as expected.