flamers are kinda like trolls they try to tick people off so they can have fun messing with you.there is a way to stop them from messing with you. they mostly come one nfm only to pick on people and make them seem small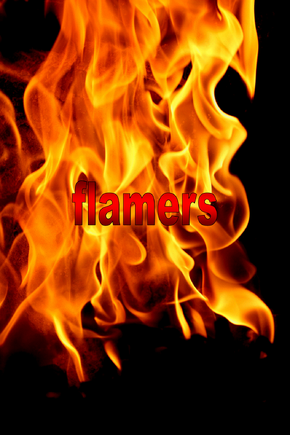 but not for long. here is the diagram of what not to do and what to do.


A WAY NOT TO GET TICK OFF IS IGNORE HIM
Ad blocker interference detected!
Wikia is a free-to-use site that makes money from advertising. We have a modified experience for viewers using ad blockers

Wikia is not accessible if you've made further modifications. Remove the custom ad blocker rule(s) and the page will load as expected.